At Pittman we provide excellent warehouse protection products and warehouse railings that are perfect for installing in the busiest of warehouse or fast-moving environments.  Each of our warehouse railings systems can be installed quickly and easily and provides a number of key benefits for your area, helping to reduce expensive repair costs and to keep pedestrians and employees protected at all times.
Having warehouse railings installed in your warehouse will yield positive results from the very moment they are fitted, with excellent quality and strength to last a long time while in use on a regular basis.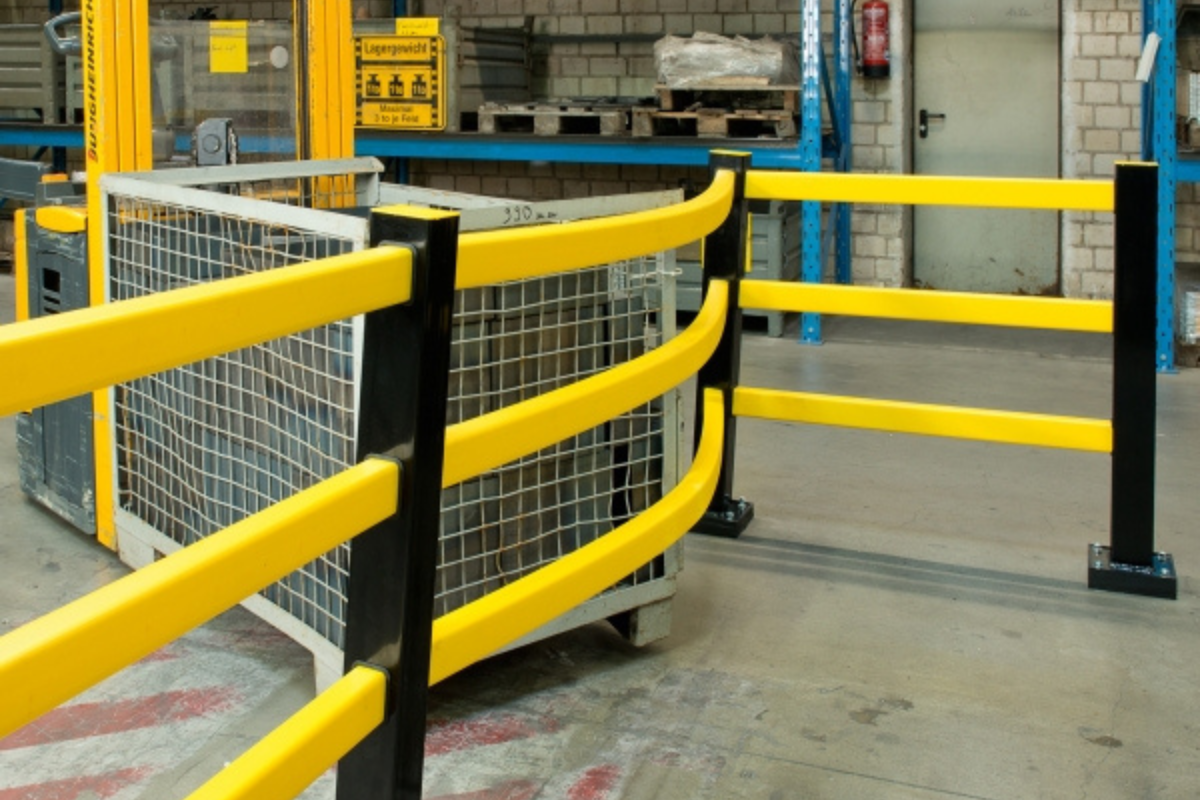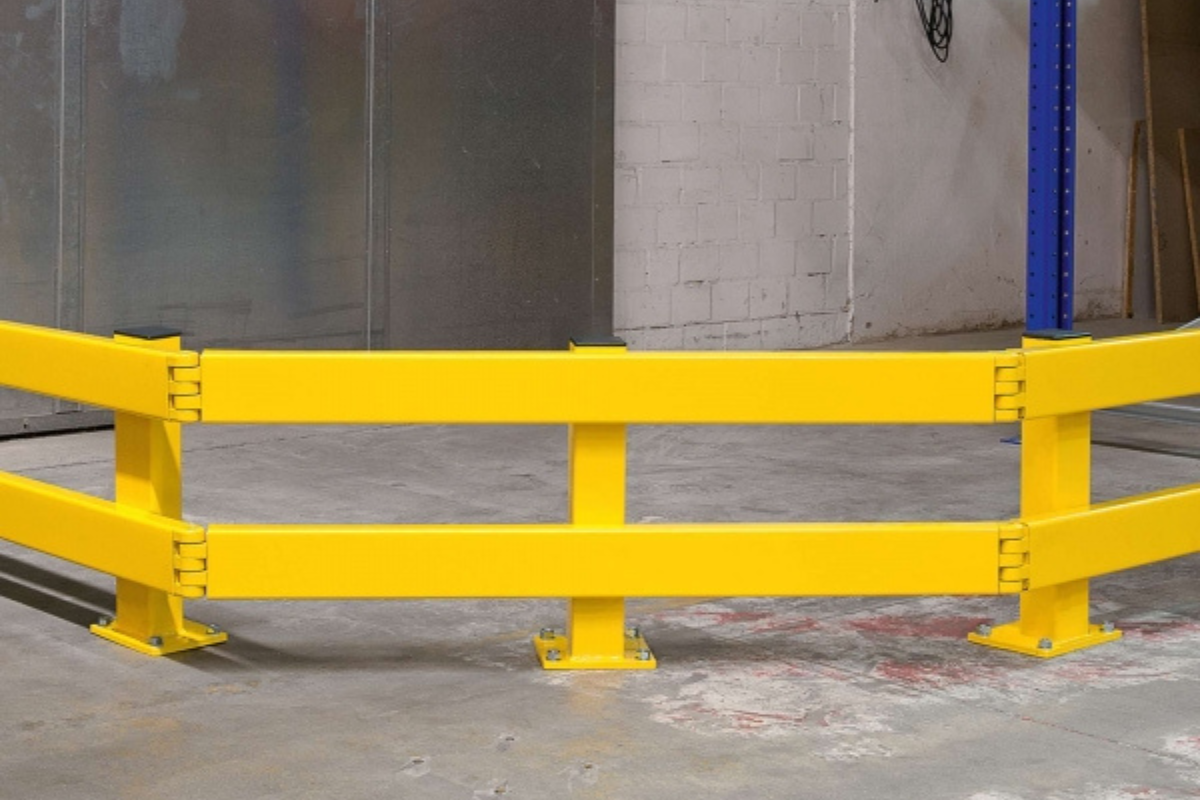 Why do I need to install warehouse railings in my warehouse?
Installing warehouse railings provides instant benefits for your warehouse or freight type area.  Railings can not only help to keep forklifts and machinery in areas they are supposed to be – they can also be used to keep pedestrians in a safe designated area, ideal for separating them from dangerous vehicles traffic or away from machinery.  
Our Black Bull Heavy Duty Railing System is highly visible in the workplace and can be installed into your warehouse quickly and easily  where needed most.  These highly durable and highly effective German made railings provide excellent protection to company assets, machinery and most importantly nearby employees that may be walking around a warehouse. 
If you need to reduce damage to impacting vehicles and the railings themselves you could install these heavy duty railings in conjunction with the Shock Absorber Pads for heavy duty railing system.  Installing these pads will allow the railings to absorb impact if it occurs, letting them bend up to 10° or approximately 175mm, thus reducing the damage to both the impacting vehicle and the railings themselves and also reducing the need for regular, costly repairs in the workplace.
FAQ
Yes, we can ship worldwide from our Athy, UK and European warehouses. Our warehouse team ship stock items daily across Ireland and UK. For non-stock items or shipping to Europe and the rest of the world contact us at sales@pittman.ie for more information.
Standard delivery on stock items is approximately 2-3 days from date of order. Non-stock items and bespoke items may deliver from one of our UK or European warehouses and can range range from 2 to 8 weeks.
Please note that all delivery times are estimates only and we are not responsible for any event or delay out of our control.
We ship orders daily using Fastway, DHL and various pallet services. The standard shipping charge is €14.50 for single or small quantities that can go with a regular courier.
Larger items and quantities may require delivery via pallet service. Pallet charges range from €80.00 for single pallets or €160.00 for double pallets.
Please note that shipping charges are subject to change at any time.
We accept all Laser, Mastercard, Visa and Paypal payments through our website or over the phone. If you would prefer to pay via bank transfer we can send you a pro-forma invoice with our relevant bank details. Orders are processed once full payment has been received.
We offer a 30-day no quibble returns policy on stock items only. If you would like to return stock items you can do so easily by returning them to our main Athy office at your cost.
Please note all items must be in original condition and packaging. Any refunds will be made once the items are checked by our warehouse team and deemed to be in good condition.
We do not accept returns of non-stock or bespoke items. See full details on our shipping and returns page.