Planters are used to decorate public spaces. They are commonly installed on public roadsides, meeting places and shopfronts. Planters can transform public spaces to improve aesthethics. They can also be used to separate vehicle and pedestrian traffic to increase road safety.
Planters are also commonly used on bike lanes. They are often installed alongside cycle lane separators to create fully visible bike lanes in urban environments.
The best planters will be those with high durability for outdoor use. The stronger the planter the longer it will last in public areas. They come in many different material types and allow for all manner of plants or flowers to be used with them.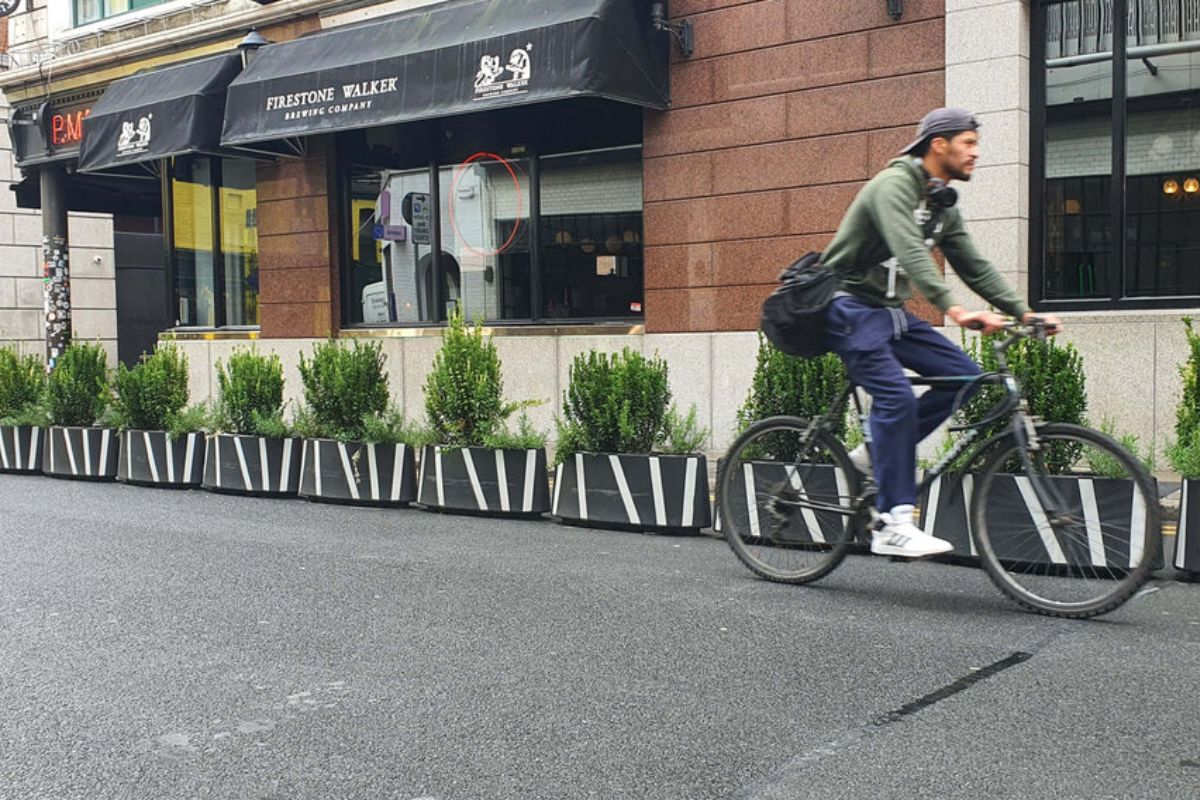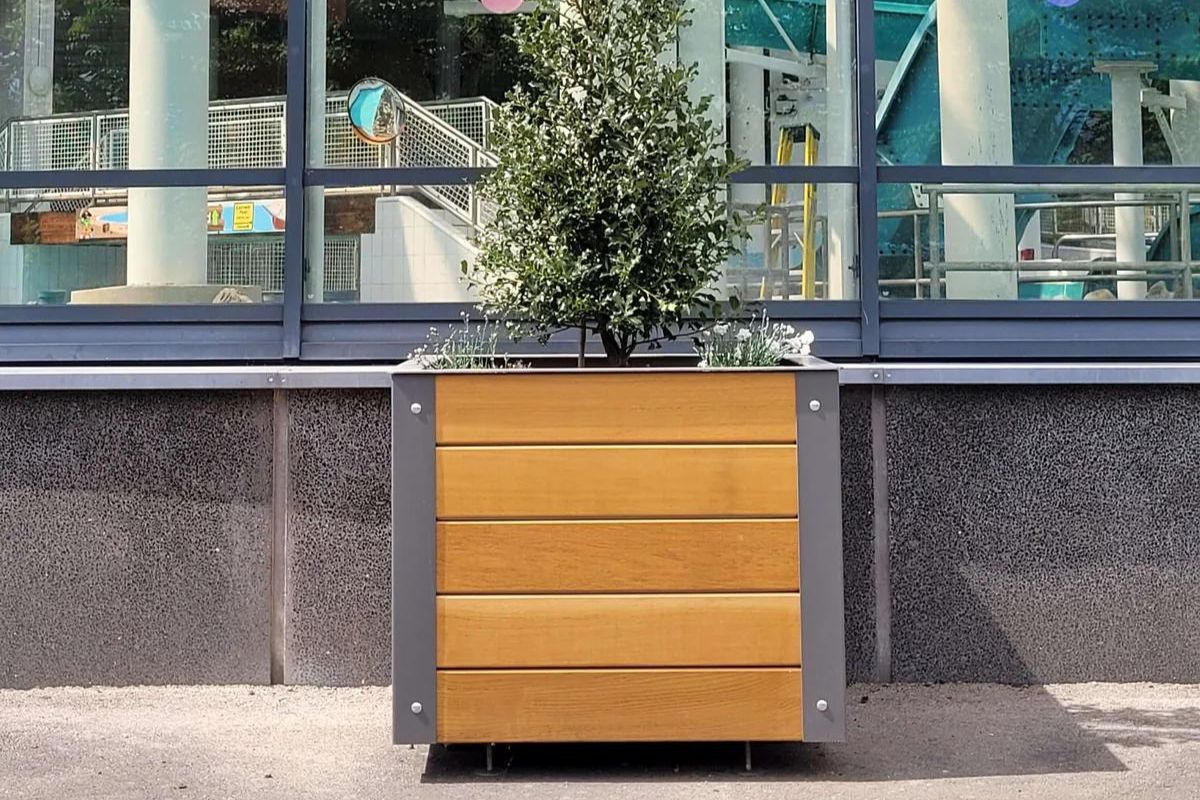 Planters do not need to be bolted into the ground. However, if using on public roadsides and lanes it is advised to bolt them down. This prevents them from shifting out onto public roads and obstructing vehicle traffic. Ideally planters should be installed approximately 1 metre apart from the next. This may depend on the area and how much room there is for installation.
Plastic planters are more durable than wooden planters. Where wooden versions are strong they are more likely to splinter, crack or rot over time. This results in expensive replacement costs and cleanups. Plastic planters are much more durable and are higly resistant to impact. Most plastic versions are shatter resistant and provide a longer service life.
The Zebra Planter Cycle Lane Separator can be installed easily into public spaces. The holes in the bottom of the planters allow them to be bolted down fast. Each unit is equipped with highly visible markings. They are ideal for separating cycle lanes and vehicle traffic. They can also hold up to 7 ltres, allowing them to hold large mounts of flowers and plants. For larger planters they can be stacked on top of one another with great ease.
For a highly aesthethic look the Silaos Wood and Steel Planter is a perfect product. This wooden planter can be installed onto site instantly. The units come fully assembled for instant use. The robust French oak provides a long lasting design and fits in with many outdoor spaces. The integral screw jacks allow it to be installed on uneven surfaces easily. The reinforced steel frame and interior also protect the planter over time.