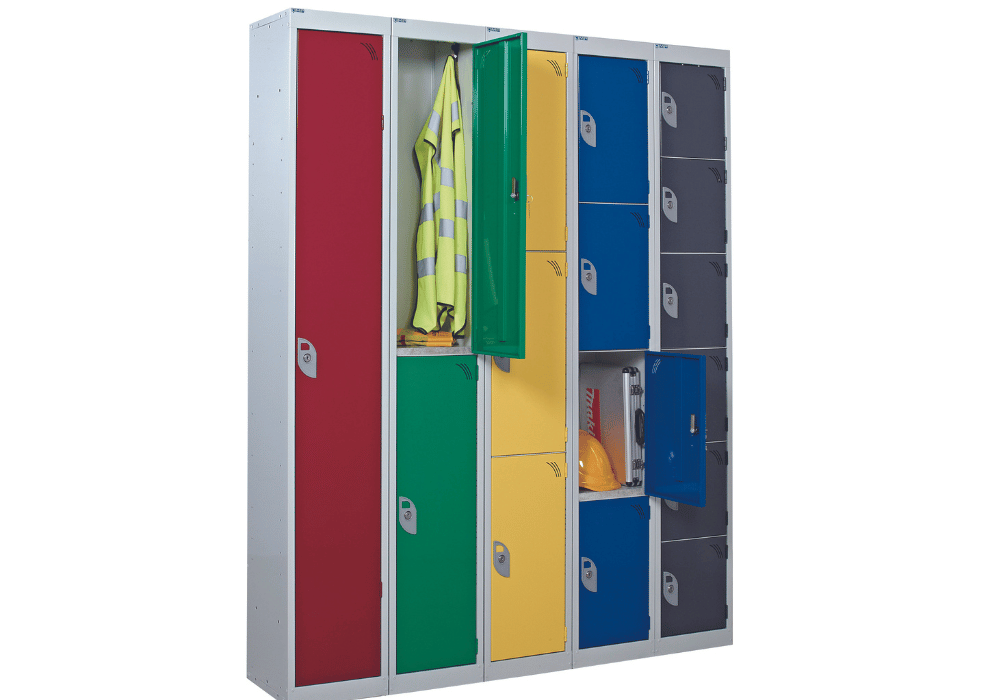 Steel storage lockers are a perfect addition to any workplace, leisure centre or school to offer secure storage in shared spaces.
Steel lockers provide individual storage to users and can last for years.
Security
Allows the user to lock away personal items such as jewellery, laptops and clothing when not in use.
Organisation
Declutters areas to help avoid trips and accidents.
Safety
Allows sensitive items to accessed only by the person who needs them. Examples would be personal medication, individual tools or sensitive documents.
The storage lockers are available from stock on an express 10-14 day delivery.
FAQ
The storage lockers are suitable for many types of environments. and are recommended for indoor use only.
The steel lockers are typically used in:
Schools
Changing rooms
Offices
Canteens
Lobbys
The steel lockers can house a variety of items, depending on the environment they are located in.
The different sizes available allow the user to choose the best storage for them. Items such as coats, clothing, laptops, jewellery, small tools, documents, etc. can be safely stored using the anti-theft lock.
It is not recommended to store any hazardous material in the lockers as they are not designed to catch spills or ventilate properly.
Yes, the lockers are modular and the different sizes can be paired with each other.
Determine your needs and choose the storage options that will work for your environment.