Pittman® carries a wide variety of storage options, from aluminium cases to fire resistant steel cabinets, for many different environments. As workplace safety and procedures gain increasing prominence, proper storage of hazardous substances, dangerous tools and sensitive documents is a necessity for many operations.
The Armorgard range of storage boxes are the most popular brand that Pittman® carries due to their long life span, high quality design and versatile applications. The OxBox™ is a great example of a storage option designed for indoor and outdoor use. It can hold tools, documents and other important items, while securing them with a theft deterring deadlock.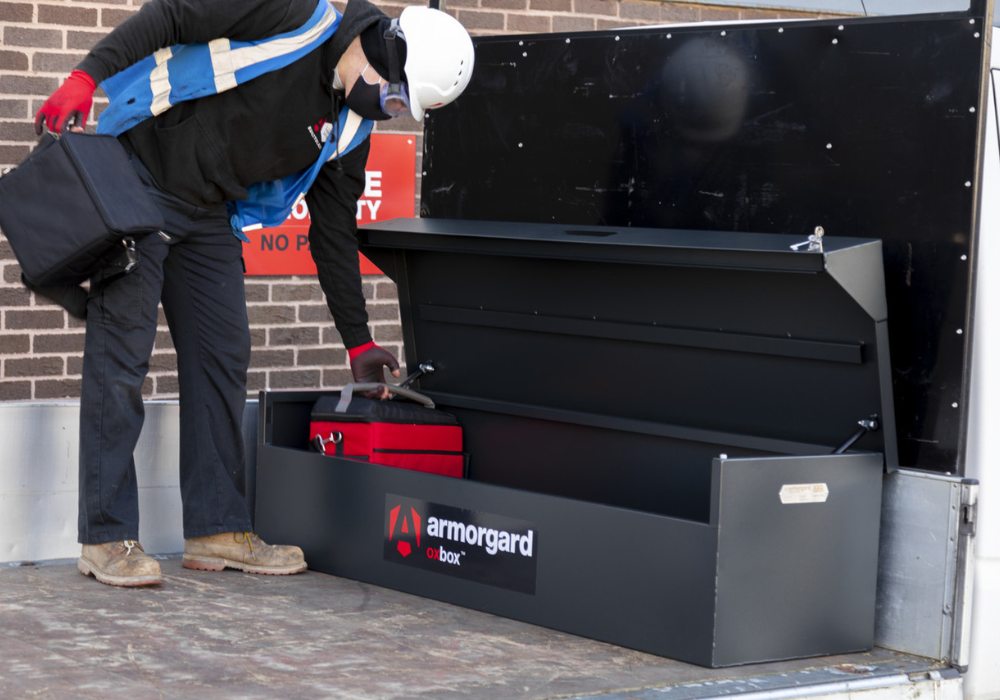 The range of hazardous substance and CoSSH storage that Pittman® offers is unrivalled on quality. Our manufacturers only use the best quality steel to ensure a product that will provide you with peace of mind when it comes to dangerous liquids and compounds.
Our most popular product for secure, leak proof storage of hazardous substances such as oils, chemicals or acids is the Hazardous Substance Cupboard. The indoor steel cabinet is lockable to prevent unauthorised access and has a built in sump to catch any accidental leaks.