The Pittman® Street Experience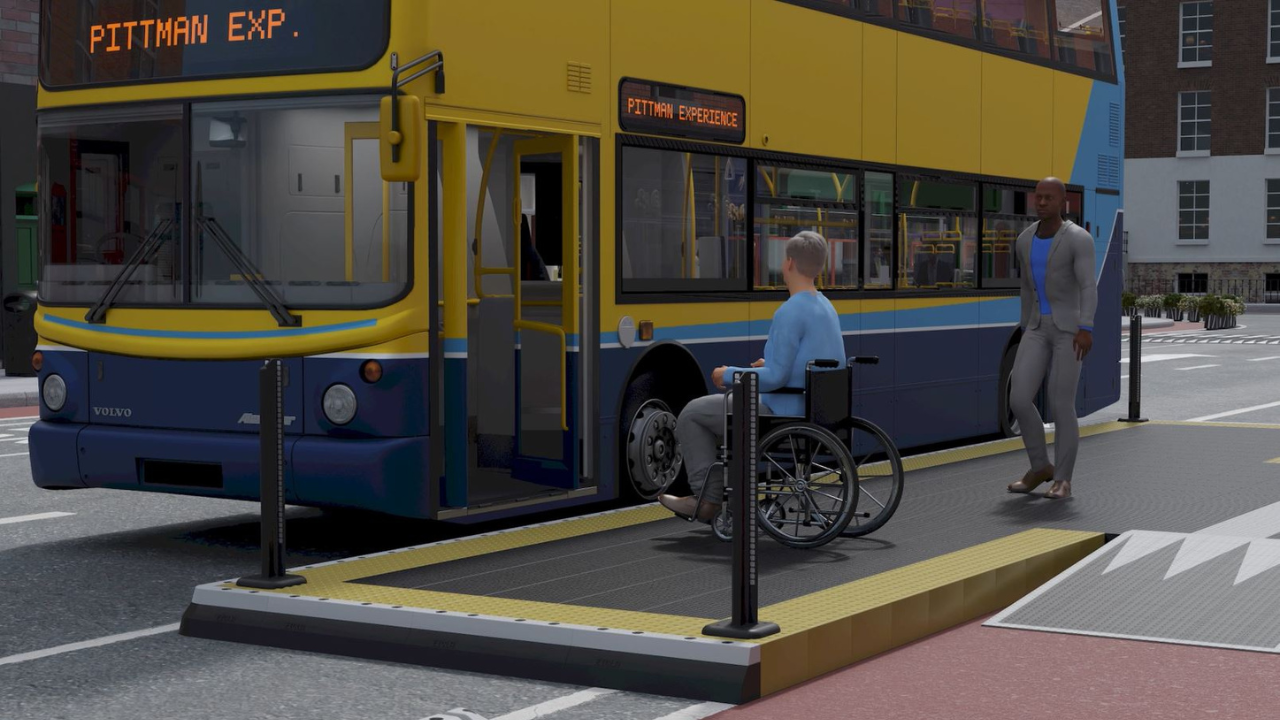 Pittman are Ireland's leading supplier of Cycling and Pedestrian Infrastructure. Choose from the best range of cycle lane separators, delineators, public bike repair stations, bike racks and more. Call our experts today for more information on how you can plan your next project.
What is cyclist and pedestrian infrastructure?
Cyclist and pedestrian infrastructure consists of items used to protect cyclists and pedestrians from impact on public roads. The infrastructure can be put in place to create safer cycle lanes and delineate roads for motorists. Cycle lane infrastructure has become quite common in city and town environments. Cycle lane systems can help to increase local bike use and create safer and more efficient traffic systems.
Cycling infrastructure can also include bike repair facilities. Bike repair stations provide convenient self-repair facilities for commuters, ideal for installation at public bike storage areas, college campuses and more.
Where to install cyclist and pedestrian infrastructure?
Install cyclist and pedestrian infrastructure on busy public roads where cyclists and pedestrians may be at higher risk from vehicles. Cycle lane bollards in particular can be used on roadsides to effectively separate cyclists and vehicles. Install alongside driving lanes where cyclists can safely ride their bike. They are ideal in commuter areas where employees use bikes to get to and from work, school or college. Bike repair stations can also be installed alongside bike storage facilities to create a better storage experience for bicycle owners.
The Zebra Bicycle Lane Separator is made from 100% recycled plastic. These robust cycle lane separators can be installed on many road types and provide instant delineation. The highly visible design makes them easily seen by cyclists and motorists, day or night. They are robust enough for public areas and can survive impacts and weathering while being used.
A popular product for cycle lane delineation is the Cycle Max Bollard. This robust bollard has been fully tested and is ideal for Irish road use. The steel spring on the bollard allows it to bend on impact should it occur, reducing damage to impacting vehicles. The bollard uses a 480mm high reflective sleeve to alert cyclists and motorists to its presence. The bike symbols make them perfect for using on at public cycle lanes.
Looking for a high quality bike rack? Choose from Irelands' largest range. Delivered FAST.
FAQ
Yes, we can ship worldwide from our Athy, UK and European warehouses. Our warehouse team ship stock items daily across Ireland and UK. For non-stock items or shipping to Europe and the rest of the world contact us at sales@pittman.ie for more information.
Standard delivery on stock items is approximately 2-3 days from date of order. Non-stock items and bespoke items may deliver from one of our UK or European warehouses and can range range from 2 to 8 weeks.
Please note that all delivery times are estimates only and we are not responsible for any event or delay out of our control.
We ship orders daily using Fastway, DHL and various pallet services. The standard shipping charge is €14.50 for single or small quantities that can go with a regular courier.
Larger items and quantities may require delivery via pallet service. Pallet charges range from €80.00 for single pallets or €160.00 for double pallets.
Please note that shipping charges are subject to change at any time.
We accept all Laser, Mastercard, Visa and Paypal payments through our website or over the phone. If you would prefer to pay via bank transfer we can send you a pro-forma invoice with our relevant bank details. Orders are processed once full payment has been received.
We offer a 30-day no quibble returns policy on stock items only. If you would like to return stock items you can do so easily by returning them to our main Athy office at your cost.
Please note all items must be in original condition and packaging. Any refunds will be made once the items are checked by our warehouse team and deemed to be in good condition.
We do not accept returns of non-stock or bespoke items. See full details on our shipping and returns page.