Hazardous substance storage cabinets are an integral part of workplaces who use chemicals, oils or fuel or have high risk of fire on the premises.
At Pittman® we carry a wide variety of chemical storage cabinets, fire resistant cabinets and secure drum cages suitable for many different environments.
Each cabinet offers a secure space to safely house dangerous substances with lockable doors to block unauthorised access. The highly visible colours and safety decals will alert users to the cabinets and the integral sumps will minimise the risk of any leaks.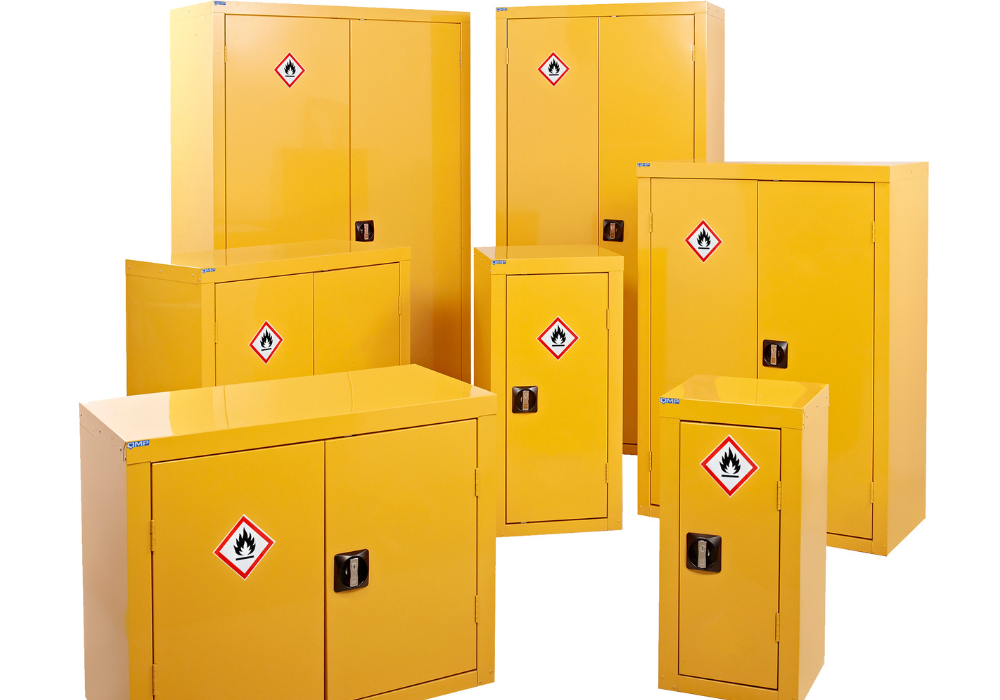 FAQ
The cabinets can be installed both indoor and outdoors, depending on each individual version.
It is recommended to place the cabinets in areas where they are visible and not in danger of being hit by machinery or vehicles.
The cabinets Pittman® carry are designed to hold hazardous substances such as fuel, oil and chemicals. Some of the cabinets are fire resistant for up to 30 minutes to protect the materials stored inside.
The majority of the cabinets have an integral sump to catch and hold any liquids that may accidently spill.
The cabinets can be regularly cleaned using warm soapy water a can be hosed off.
Any debris can be swept out of the cabinets if needed.
If any hazardous liquids spill in the cabinets then a proper cleanup proceedure should be used to safely remove it. Pittman® carry a range of spill kits if a spill should occur in the cabinet.
The majority of the cabinets are stock items and can be delivered in 7-10 business days.
Contact our sales team if you have any questions about delivery times or would like to discuss further.